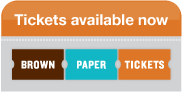 Presenting Miss Gorg 2018, a beauty and personality pageant for transwomen against transphobia.
The Miss Gorg 2018 pageant is a search for gay men and transgender women, who will serve as ambassadors of goodwill for the Trangender Community, by enhancing visibility and focusing attention upon the accomplishments of transgender people across the globe.
The pageant promotes the dissemination of uplifting, wholesome knowledge concerning the Transgender Community, while celebrating the value of its individuals' contributions. The visibility and education brought by Miss Gorg 2018 serves as a beacon for enhanced inclusion and diversity, and the elimination of harmful stereotypes and fears, which have led to the tragedies of violence, discrimination, and prejudice amongst members of the Transgender Community.
Join us on March 29, at Miss Gorge 2018, to raise awareness and to show your solidarity and support in honor of this year's

International Transgender Day of Visibility.
Social media marketing and Internet promotion for the Miss Gorg 2018 Pageant is sponsored by Kenneth Newman and the TSNightlife Network.
|||::
58-02 37th Ave Flushing, NY 11377